Five minutes with Natalie Jackson, Marketing & Commercial Manager at RedShiftBio
July 26th 2022
Post created by The Oxford Trust to give insight into the science and tech businesses they support in their innovation centres: the Oxford Centre for Innovation and the Wood Centre for Innovation.
The age of biopharmaceuticals brings with it a huge amount of promise as complex compounds are used to improve targeting of specific conditions and parts of the body.
However, those complicated formulas, compared to simple medicines such as paracetamol, provide additional challenges. And it is here where RedShift BioAnalytics (RedShiftBio), which opened its UK lab at the Wood Centre for Innovation in May, hopes to make a major difference.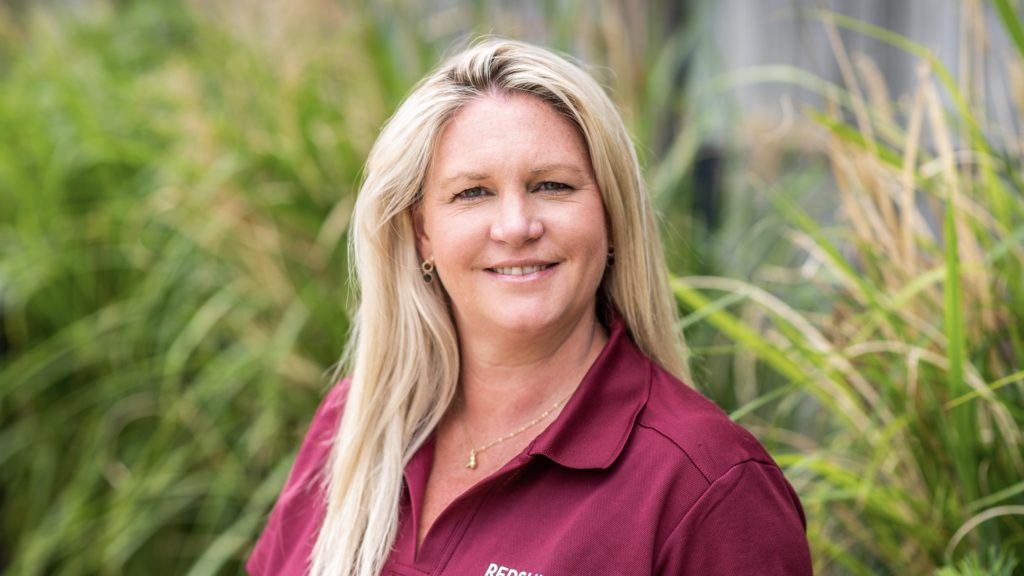 Drug discovery and pharmaceutical companies need to know that the increasingly complex combination of ingredients, particularly proteins, are safe and efficacious before they can be trialled and, if approved, given to patients. This is made more difficult by the possibility they will act in the different ways if ratios are changed or if a medicine is stored at a different temperature, perhaps for too long. One only has to think of how the Pfizer vaccine needed to be stored at sub-zero temperatures to understand how the latest medicines require careful storage and handling.
It means regular testing is essential to understand how a biomedicine reacts to different concentrations and storage conditions to ensure it remains effective and safe. This is where RedShiftBio's novel spectrometer comes into play. It uses a newly-developed laser to make testing for safety and efficaciousness more cost-effective because it works on small samples and delivers results quicker than rival systems.
Natalie Jackson, Marketing and Commercial Manager, UK, reveals it is communicating these advances to potential clients that prompted the company to move into the Wood Centre for Innovation in Headington, run by The Oxford Trust.
"We decided moving an expensive piece of kit around the country to run demonstrations for potential clients posed too big a risk of it being damaged," she says.
"We wanted a lab space where we could bring in people to showcase the unit and the Wood Centre was a natural choice. We narrowed it down to two spaces and, to be honest, it was always going to be the Wood Centre. We were really impressed at how flexible the management were here. After the lab we were looking at got taken by another company, they were quick to transform another room to meet our needs, and it's just the perfect lab space for us."
One of the other deciding factors for RedShiftBio was the outreach work with schools The Oxford Trust carries out which gives the place a vibrant buzz.
"It's wonderful to see children coming in to learn about STEM and it also means we have a 100 seat theatre we can use for presentations, which we're really excited about," she says.
"A crucial thing for us is that when people do come for a demonstration, the reception is bright and friendly, and you can meet there in the café area for refreshments. It makes all the difference for us in helping us to welcome guests in a lovely setting."
The company is headquartered near Boston in the US and has a lab in San Francisco as well as working model set up and running with an academic partner in Brussels. The reason why Oxford was chosen as its UK base came down to its location and a desire to part of its vibrant science and innovation ecosystem, according to the company's Strategic Business Development Manager, Patrick King.
"Oxford is an exciting place to be because there are so many spin-outs coming from the University of Oxford which makes the city a natural choice to be part of that ecosystem and to have access to highly skilled talent," he says.
"It's also got very good transport links with its train stations, proximity to Heathrow and major roads."
Currently the company has a team of three in its Wood Centre for Innovation laboratory and, while they get settled and start booking in demonstrations, that may not change. However, towards the end of the year, or from next year onwards, the team expects to grow, making access to Oxford's highly skilled talent pool a distinct advantage it hopes to enjoy in the coming months.
For more information on RedShiftBio, see here.
To find out more about our innovation centre, follow the links for the Oxford Centre for Innovation and its sister centre the Wood Centre for Innovation.
More
October 11th 2023
Five minutes with NavLive co-founders Dr David Wisth and Prof Maurice Fallon
University of Oxford spinout NavLive has recently joined the community of inspiring deep-tech start-ups at our Oxford Centre for Innovation. With its advanced 3D mapping technology, it aims to create new norms in the complex management of building sites, bringing economic benefits to the building and construction sector. We spoke to its co-founders, […]
September 27th 2023
Fusion technology company Oxford Sigma relocates HQ to Oxford Centre for Innovation
Oxford Sigma has returned to Oxford's city centre to accelerate fusion materials technology commercialisation to help tackle climate change and resolve energy security, with new global headquarters at our Oxford Centre for Innovation.
September 14th 2023
Oxford Sigma Annual Summer Internship Programme A Success For Next Generation Fusion Skills Development
This year saw Oxford Sigma's largest internship intake to date over the summer of 2023.