The RWK Goodman Small Business Award is now open!
March 7th 2023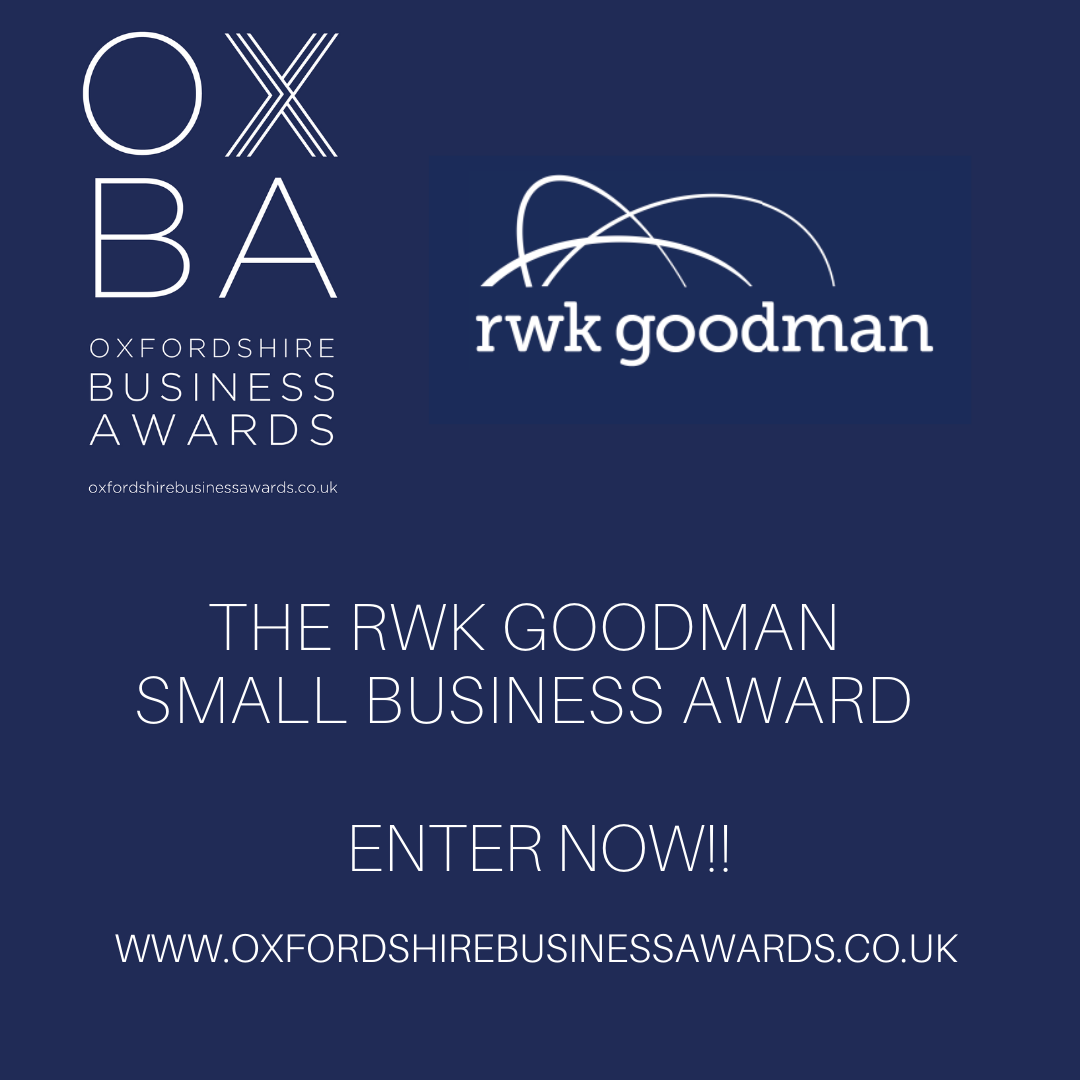 The Oxford Business Awards is proud to announce that applications for the RWK Goodman Small Business Award are now open!
This Award is open to any business based in Oxfordshire with a turnover of less than £5million, irrespective of size.
Entrants must be able to show how their business has progressed in line with their business plan to achieve strong growth in the sector in which the business operates.
The judges will be looking for evidence of:
Commercial success during the last 12 months

Strong financial performance and profitable growth

A business plan with strategy and vision

Dynamic leadership and management with the ability to drive the business forward

Environmental awareness and commitment to the community

Staff development and an inclusive values-based culture where employees can thrive and achieve their full potential

Innovation and ambition – the 'stand out' quality that differentiates the business from its competitors
Good Luck to everyone that applies!
More
October 11th 2023
Five minutes with NavLive co-founders Dr David Wisth and Prof Maurice Fallon
University of Oxford spinout NavLive has recently joined the community of inspiring deep-tech start-ups at our Oxford Centre for Innovation. With its advanced 3D mapping technology, it aims to create new norms in the complex management of building sites, bringing economic benefits to the building and construction sector. We spoke to its co-founders, […]
September 27th 2023
Fusion technology company Oxford Sigma relocates HQ to Oxford Centre for Innovation
Oxford Sigma has returned to Oxford's city centre to accelerate fusion materials technology commercialisation to help tackle climate change and resolve energy security, with new global headquarters at our Oxford Centre for Innovation.
September 14th 2023
Oxford Sigma Annual Summer Internship Programme A Success For Next Generation Fusion Skills Development
This year saw Oxford Sigma's largest internship intake to date over the summer of 2023.