Infleqtion wins funding to develop and manufacture the UK's first optical atomic clock
July 12th 2023
Post created by The Oxford Trust to give insight into the science and tech businesses they support in their innovation centres: the Oxford Centre for Innovation and the Wood Centre for Innovation.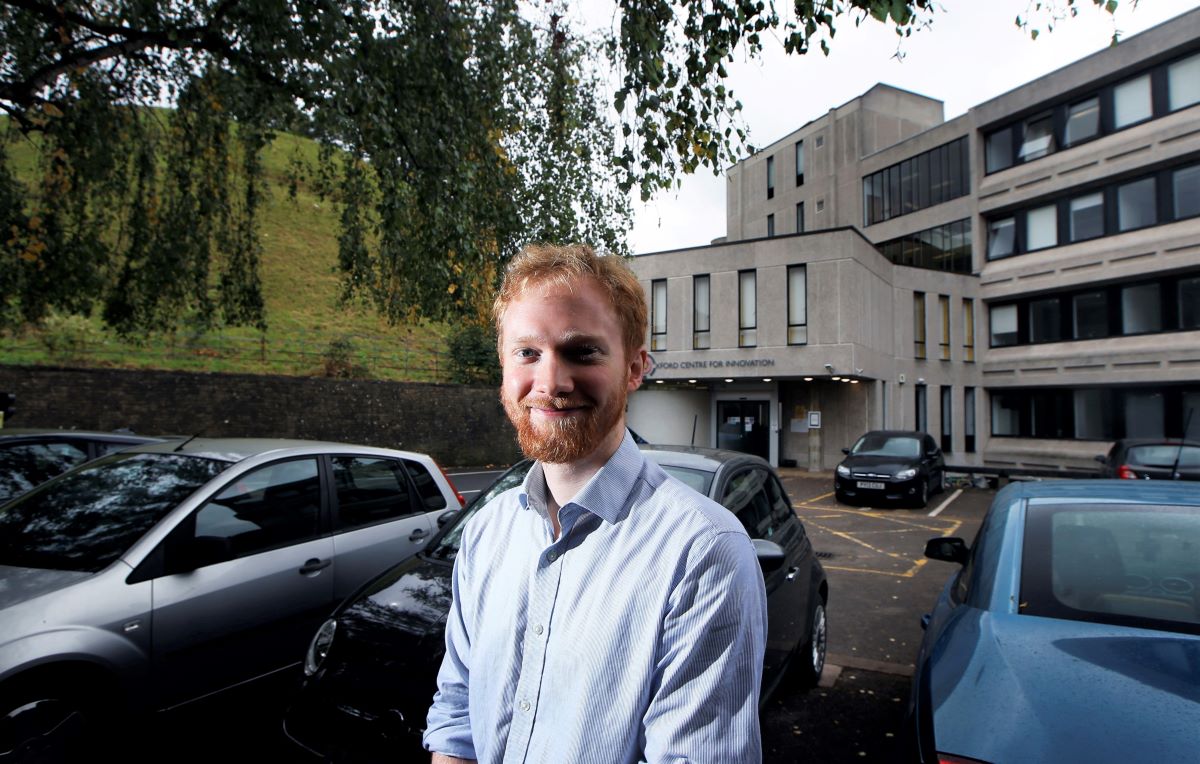 The award forms part of £45 million that UK Research and Innovation (UKRI) has granted to support the development of quantum technologies, announced last month. As one of the notable recipients of this funding, Infleqtion is playing a significant role in driving quantum innovation.
This is exciting news for quantum tech in Oxford and the UK. "The funding will allow Infleqtion to advance its manufacturing capability in the UK for systems required to build a wide range of quantum-enabled products", says Dr Tim Ballance, General Manager at Infleqtion UK.
Infleqtion has been working on their cold atom technology, Quantum Core™ Technology, in their technical workspace on the ground floor of our Oxford Centre for Innovation. When atoms are cooled to near absolute zero, they take on quantum properties and stop behaving as individual atoms and start to behave as a collective or wave. This changes how they can be controlled – individually or as a collective – and has implications for quantum technologies as a whole, from atomic time-keeping, positioning and navigation, to quantum sensing and computing.
Building from their Quantum Core™ Technology, the new optical atomic clock is expected to achieve a frequency stability more than fifty times better than the best commercially available atomic clocks of comparable size and will far exceed the accuracy and reliability of current Global Navigation Satellite Systems (GNSS) – commonly known by the mostly widely used US-developed 'GPS'.
This new round of Innovate UK funding follows previous funding to use their Quantum Core™ Technology to develop their prototype of a quantum gyroscope, measuring rotation and acceleration very precisely, in a quantum positioning system (QPS) for highly accurate and reliable navigation (read more about this in our first '5 minutes with' interview with Tim). Quantum positioning systems circumvent a number of limitations and vulnerabilities in current GNSS, including situations where signals are not available, such as underwater or in space, or when signals are disrupted by technical issues, jamming and cyber attacks, or atmospheric effects. This  QPS navigation system, which is also smaller and more lightweight than current positioning systems, is already in inflight trials.
The new optical atomic clock will not only have significant implications for navigation, but also multiple quantum-enabled and enhanced applications such as resilient power distribution and national security. "This project will deliver the UK's first commercially available optical atomic clock which will provide a crucial layer of resilience across many national security applications," said Tim.
Infleqtion is pioneering and navigating our path to a new quantum era. We wish them great success with the next phase of product development and commercialisation.
More
October 11th 2023
Five minutes with NavLive co-founders Dr David Wisth and Prof Maurice Fallon
University of Oxford spinout NavLive has recently joined the community of inspiring deep-tech start-ups at our Oxford Centre for Innovation. With its advanced 3D mapping technology, it aims to create new norms in the complex management of building sites, bringing economic benefits to the building and construction sector. We spoke to its co-founders, […]
September 27th 2023
Fusion technology company Oxford Sigma relocates HQ to Oxford Centre for Innovation
Oxford Sigma has returned to Oxford's city centre to accelerate fusion materials technology commercialisation to help tackle climate change and resolve energy security, with new global headquarters at our Oxford Centre for Innovation.
September 14th 2023
Oxford Sigma Annual Summer Internship Programme A Success For Next Generation Fusion Skills Development
This year saw Oxford Sigma's largest internship intake to date over the summer of 2023.