Fusion technology company Oxford Sigma relocates HQ to Oxford Centre for Innovation
September 27th 2023
Oxford Sigma has returned to Oxford's city centre to accelerate fusion materials technology commercialisation to help tackle climate change and resolve energy security, with new global headquarters at our Oxford Centre for Innovation.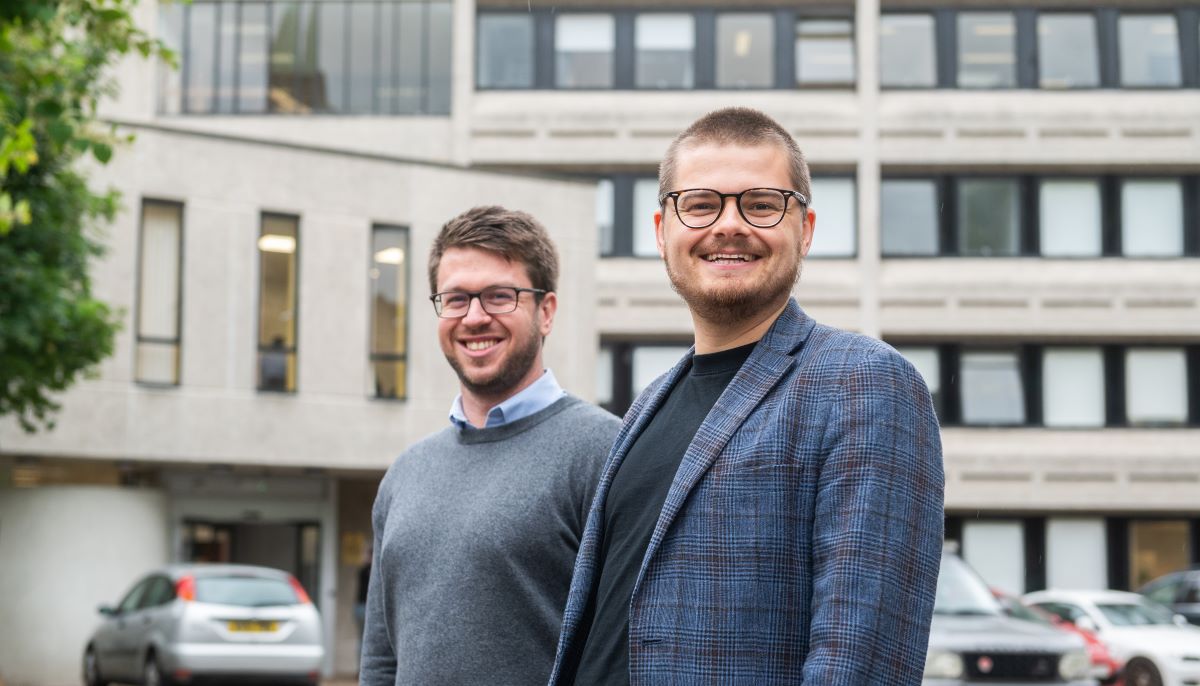 Started in Oxford
Oxford Sigma was founded in 2019 in the heart of the city by Jonathan Musgrove and Dr Thomas Davis to address the emerging need for technology solutions in materials science for fusion energy. At the time of Oxford Sigma's founding, Dr Davis was completing a PhD in Materials Science at the Department of Materials, University of Oxford.
For three years, Oxford Sigma was located at in Harwell Campus, Oxfordshire. By making the Oxford Centre for Innovation its global HQ, Oxford Sigma is actively involved in fostering the next generation of fusion technology innovators and engineers in Oxford. It has recently opened a satellite office in United Kingdom Atomic Energy Authority's Culham Innovation Centre, the heart of the UK's fusion ecosystem.
Growing fusion technology innovation 
The company has been working alongside the University of Oxford's Department of Materials in solving key materials challenges with liquid lithium breeder blanket fusion technology, hosting undergraduate placements in 2022 and 2023, and collaborating on research to rapidly design radiation-tough multi-component tungsten alloys.
In addition to supporting fusion research and innovation in Oxford, the company is keen to foster the city's growing community of fusion engineers, scientists, physicists, and professionals.
Since opening the new headquarters, Oxford Sigma has invited applications for full-time positions in fusion and development engineering as well as coordinated with universities in sponsoring future doctoral research candidates in fusion.
A warm welcome
Steve Burgess, The Oxford Trust's CEO, said, "We warmly welcome Oxford Sigma, a leader in key fusion materials, to our Oxford Centre for Innovation. We look forward to seeing the company grow as they continue their impressive strategy to accelerate the commercialisation of fusion to help tackle climate change and resolve energy security. They are now part of our 40-company strong thriving community of science and tech start-ups and spin-outs across our two centres which regularly collaborates for the benefit of discovery."
Joining a thriving community
Dr Thomas P. Davis, co-founder and chief technology officer, Oxford Sigma, said, "The Oxford Centre for Innovation is the perfect place to continue Oxford Sigma's story and contribute to making Oxford not only a science and technology hub, but the place for innovation in fusion within the UK. The company has come full circle and we are excited to get to work in supporting our home city of Oxford in achieving its potential as the forefront of fusion technology both in the UK and globally. The Centre is a thriving community of science and technology entrepreneurs making this location ideal for working with our partners in the fusion industry, world-leading research teams, and government towards achieving fusion as the ultimate clean energy source."
Read more about Oxford Sigma here
More
October 11th 2023
Five minutes with NavLive co-founders Dr David Wisth and Prof Maurice Fallon
University of Oxford spinout NavLive has recently joined the community of inspiring deep-tech start-ups at our Oxford Centre for Innovation. With its advanced 3D mapping technology, it aims to create new norms in the complex management of building sites, bringing economic benefits to the building and construction sector. We spoke to its co-founders, […]
September 14th 2023
Oxford Sigma Annual Summer Internship Programme A Success For Next Generation Fusion Skills Development
This year saw Oxford Sigma's largest internship intake to date over the summer of 2023.
July 24th 2023
Summer updates from companies in our innovation centres
With each season, we are pleased to celebrate the many successes and developments in the companies in our innovation centres. In this summer update, we celebrate fund raises, expansion and growth, recognition, and more. Here are some key highlights we've collected over the past few months. Funding Through UK Research […]